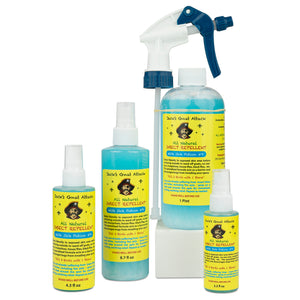 This package is designed to protect you wherever you go, one for the house, one for your work place, one for your car, and one for your truck, boat, motorcycle, or bicycle 
We call them - Lil' Traveler, Boss Man, Big Fella, Double Duty
It's the  very best in Insect Repellent with Itch Potion #9  you can buy!
 Do No Harm~~Use No Chemicals
This is the Bomb!!!
We've used Jacks Gnat attack for the past 2years and it truly works! And that is saying something battling Florida's biting bugs. So worth the 💰
It works
Tried it three separate times and it works!